TASAI News – Oct 2018

Welcome to TASAI's occasional newsletter, where we share updates about our work and opportunities to engage with us on all things African seed systems-related.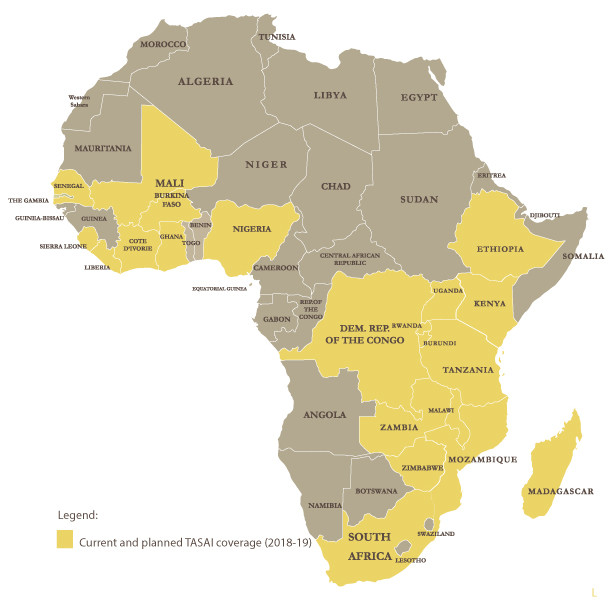 Thanks to generous support from the Alliance for a Green Revolution in Africa (AGRA) and the African Development Bank under the Technologies for African Agricultural Transformation (TAAT) program, in 2018-19 The African Seed Access Index will expand its reach to 8 new African countries – Burkina Faso, Burundi, Cote D'Ivoire, Liberia, Mali, Nigeria, Sierra Leone and Rwanda. This will bring the total number of countries covered by TASAI to 21. The growing recognition of TASAI is a testament of its contribution to Africa's seed industry. Stay tuned to our website for new findings from these countries, to be published later this year.

TASAI KICKS OFF IN 8 NEW COUNTRIES
Between July and October, our team launched TASAI in eight new countries (see above "TASAI is Growing"). Local buy-in and support are key to TASAI's success. In each country, TASAI first convenes industry stakeholders from government, the private sector, and the national seed association to introduce them to the TASAI model. Just as important, we also open up a conversation about the priority areas within the TASAI indicators that are especially relevant in that country context.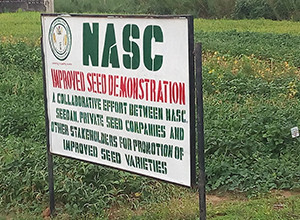 Soya bean seed demonstration farm – National Agricultural Seed Council in Sheda, Abuja, Nigeria.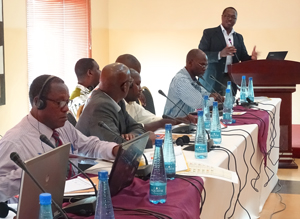 TASAI Program Coordinator Mainza Mugoya introducing TASAI in Bujumbura, Burundi
TASAI HELPS CHART DIRECTION FOR DRC SEED SECTOR REFORM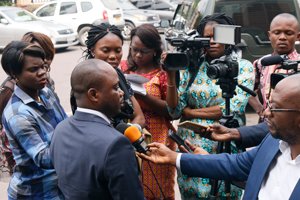 Mr. Cherif Alimasi Bilubi, Deputy Director of Cabinet in the Ministry of Agriculture in DRC responding to questions from media during TASAI meeting in Kinshasa
In collaboration development partner ELAN RDC, TASAI has developed a 12-point strategy for the DRC seed sector. Focusing on four key provinces – North Kivu, South Kivu, Haut-Katanga and Lualaba – and supported by the African Development Bank's Technologies for African Agricultural Transformation (TAAT) program, parts of the stakeholder supported strategy are already being implemented. Specifically, local stakeholders are working to strengthen provincial seed councils, helping local seed producers obtain licenses to access hybrid maize varieties, and are updating the National Variety Catalogue – all interventions that were highlighted in the strategy document.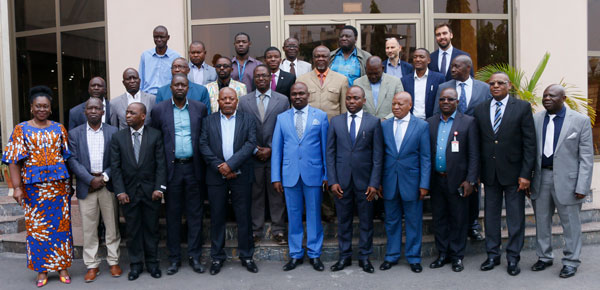 Participants at the one of the DRC stakeholder meetings.
TASAI WELCOMES NEW PI DR. MICHAEL WAITHAKA
Based in Nairobi, Kenya, TASAI's new Principal Investigator Dr. Michael Waithaka will oversee the activities and expansion of The African Seed Access Index. Michael has worked for the Association for Strengthening Agricultural Research in Eastern and Central Africa, where he managed applied research projects on markets, policy reforms, and advocacy across Africa. He has also worked for the International Livestock Research Institute in Nairobi and the Kenya Agricultural Research Institute. He holds a Ph.D. in Agriculture from Humboldt University (Germany), a MS in Agricultural Economics and Business from the University of Guelph (Canada), and a BSc in Agriculture from the University of Nairobi.